Working Diagram: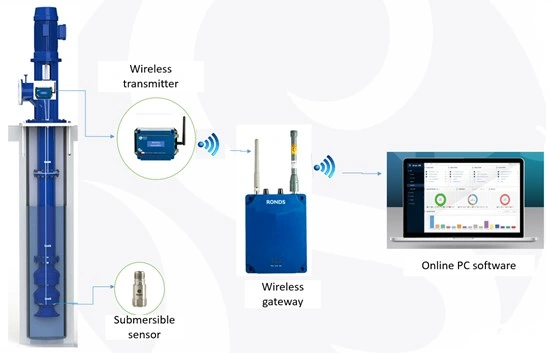 System Features:
1. M
onitor the below ground assembly of vertical pumps to provide a more accurate and complete picture of pump health.
2. Use a combination of wired accelerometers and wireless transmission to capture data at high frequency intervals and communicate the data to Predictive Maintenance software.
Benefit:
• Understand risk of operation for different operating conditions; seasonal changes, water level changes, process condition changes, etc.
• Significantly improved warning of problem conditions, resulting in lower cost of repair and better maintenance planning
• More valuable data for diagnosis and remediation of problems
• Ability to detect if stationary assembly mode shape is being excited during operation
• Interface with cloud-based storage and software allows remote access to data
Suggested Application:
• Service water
• Circulating water
• Condensate
• Cooling water
• Dewatering
• Pipeline Booster
Technical Parameters
Wireless transmitter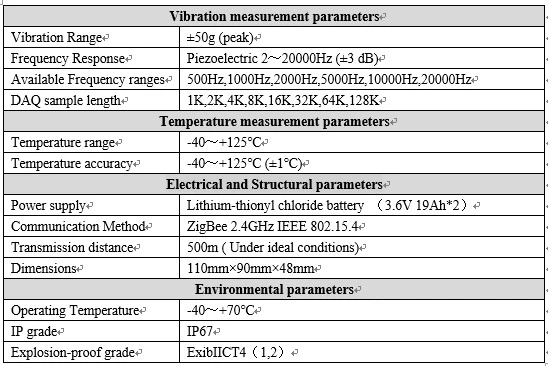 Submersible Sensor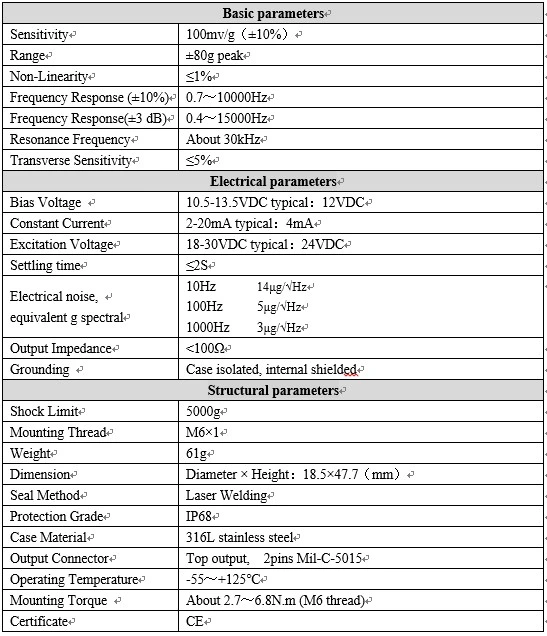 Wireless Gateway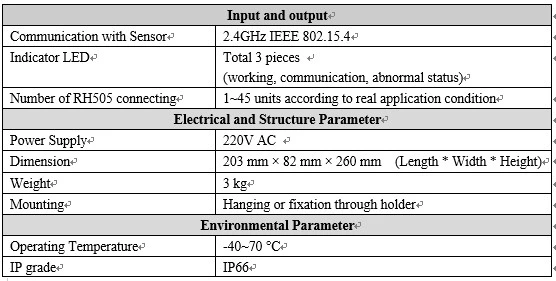 MOS3000 Software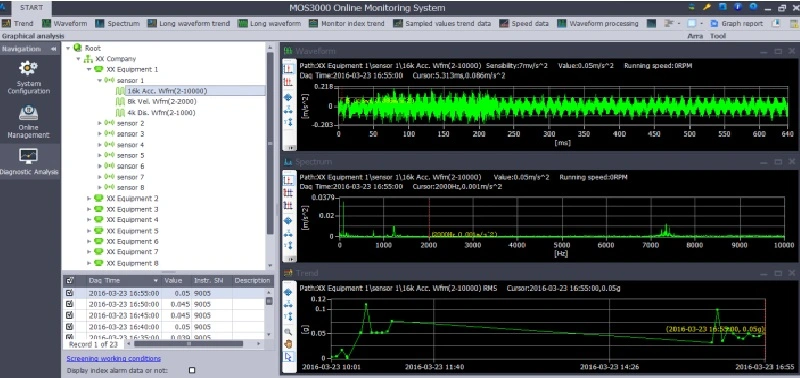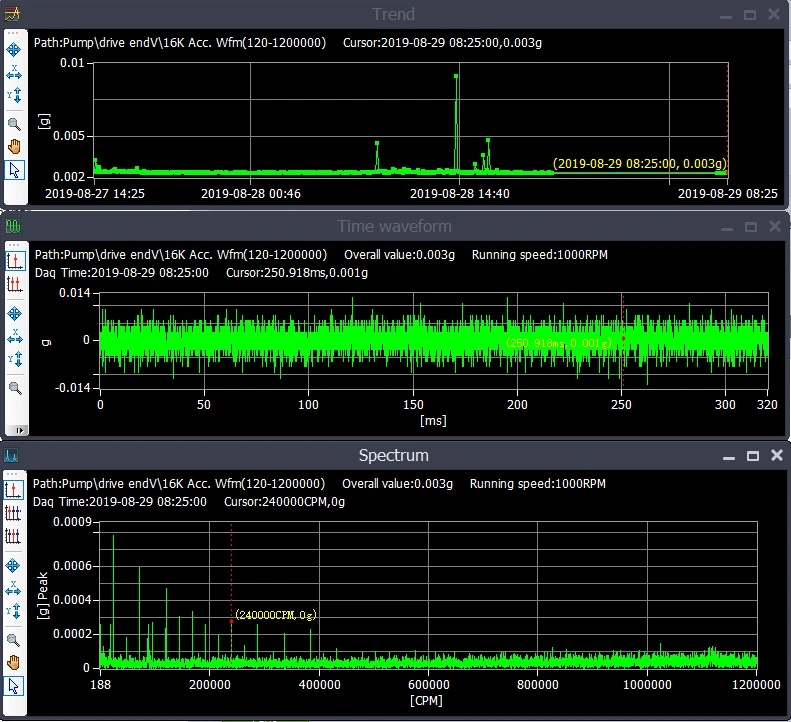 Ronds
30 professional vibration analysts
Diagnosis experts with more than 20 years of experience
CAT III vibration analysts
CAT II vibration analysts
Intelligent Algorithm--big data team
Algorithm team with 11members, led by famous doctoral tutor
Big data team with 13 members
Remote Diagonistic Center and Lab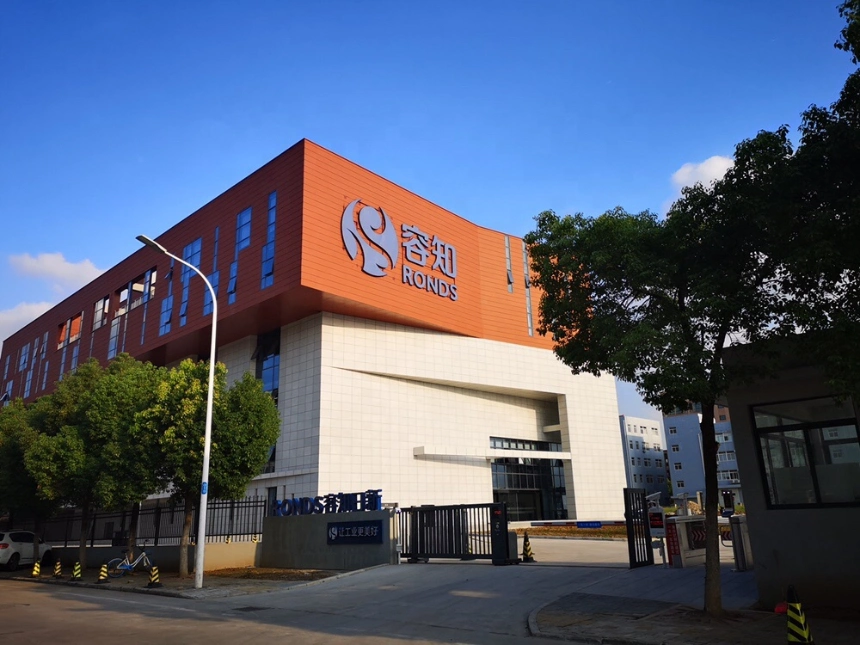 Contact
Kelly Xu



Web: ronds5335195.en.made-in-china.com