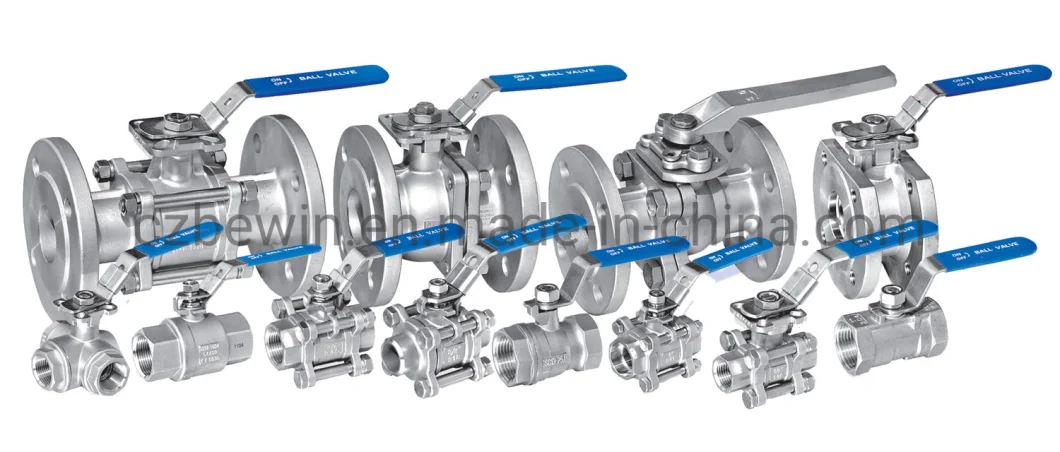 Configured Product Information
Serviceable Series: standard port 304/304L/316/316L stainless steel ball valve.
Body seal and Stem Seal are glass reinforced PTFE. Seats are RPTFE.
Pipe connections are NPT (National Pipe Taper)/BSP female screwed end.
Temperature Range -20°F to 400°F (-28.8°C to 204.4°C). Valve Body Pressure Rating 1,000 psi C.W.P.
Saturated Steam to 150 PSI and a Vacuum rating of 20 Microns. Self-compensating stem seal design.
Products are marketed per Valve Standard Terms & Conditions. All Valve Products MADE IN CHINA.
Valve operator is manual Stainless Steel Lever style handle with vinyl grip secured with locking stem nut.
Specification
| | |
| --- | --- |
| Sellable | Yes |
| Valve Type | Two-way, ON/OFF |
| Valve Style | Two pieces Twoball valve |
| Valve Size | 1/4''-4'' |
| Valve Body Material | Stainless steel |
| Valve Temperature Range | -20°F to 400°F (-28.8°C to 204.4°C) |
| Valve Pressure Rating | 1,000 PSI C.W.P. (Cold Working Pressure), Saturated Steam 150 PSI |
| Application | Applied to stainless steel pipeline system, water system, petrolum system etc |
| Connection Ends | Socket weld or Threaded: NPT, BSP, BSPT etc. |
Others:
3pc thread ball valve
3pc butt weld ball valve
3pc socket weld ball valve
3pc thread ball valve
(DIN3202-M3)
3pc butt weld ball valve
(DIN3202-S13)
| | | |
| --- | --- | --- |
| Item | Designation | Material |
| 1 | Plastic Cover | PVCPlastic |
| 2 | Handle | SUS304 |
| 3 | Gland Nut | SUS304 |
| 4 | Stem Nut | SUS304 |
| 5 | Spring Washer | SUS304 |
| 6 | Stem Packing | PTFE |
| 7 | Thrust Washer | PTFE |
| 8 | Cap | CF8/CF8M |
| 9 | Bolt | SUS304 |
| 10 | Nut | SUS304 |
| 11 | Thrust Washer | SUS304 |
| 12 | Body | CF8/CF8M |
| 13 | Seat | RPTFE |
| 14 | Ball | CF8/CF8M |
| 15 | Stem | SUS304 |
| 16 | Locking | SUS304 |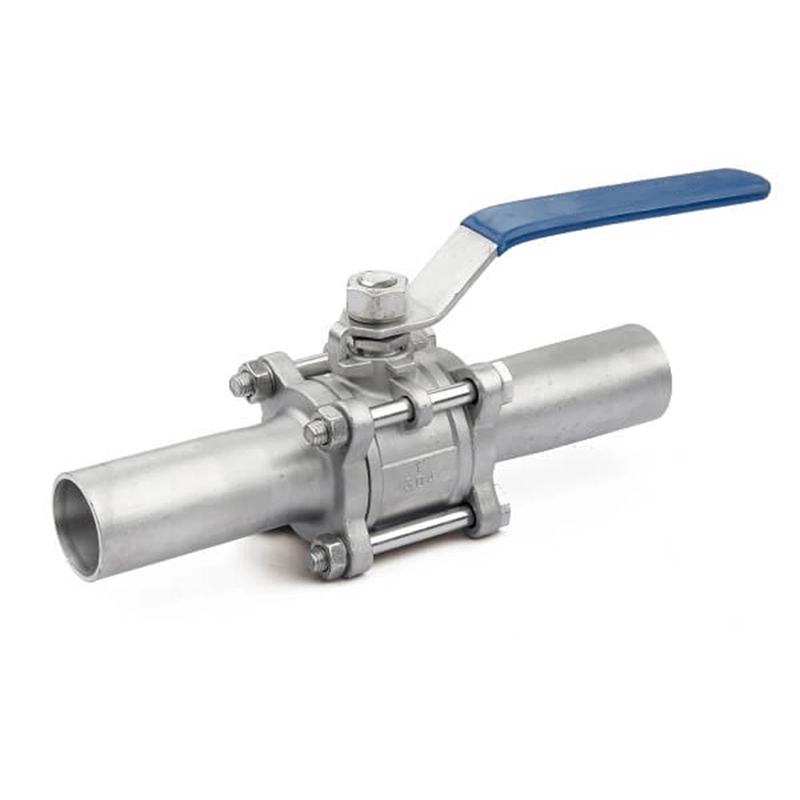 Features:
1.1000PSI/PN63
2.Reduce Port
3.Investment Casting
4.Blow out Proof Stem
5.Locking Device Handle(Option)
6.PED97/23/EC(CE0036) Approved
7.Casting Approved Ad2000-W0
8.Thread: ASME B1.20.1, BS21.0, DIN2999/259, ISO 228-1, JIS B0203, ISO 7/1
9.Inspection Testing: API598, EN 12266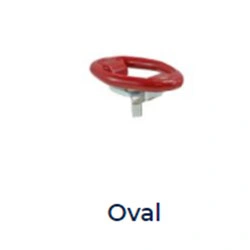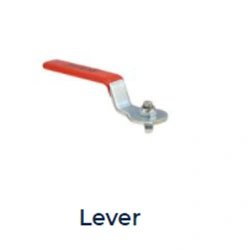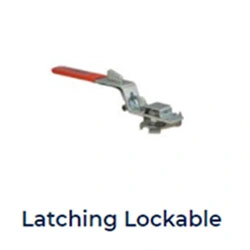 Company Information
Cangzhou Bewin Pipeline Co.,Ltd is located in Cangzhou city Hebei Province. Our main products are all kinds of stainless steel ball valve, globe valve, gate valve, strainer, quick coupling and fittings. The company introduces the advanced silicon sol lost wax precision casting process, well appointed casting equipments, high-precision CNC machines and machining center.

On the testing aspect,we have Swiss ARL spectrograph, Metallurgical Microscope, hardness tester, universal testing machine, three-dimensional and other test instrument. We have a complete production line from mold design to casting, machining, and surface treatment. On the technical aspect, we have strong technical R&D ability to meet customers' special process demands, such as deep and complex cavity, accurate positioning etc.

Currently our major product material are 304, 304 L, 316, 316L, WCB, and our company produces a variety of precision casting and processing of finished parts by the standards of GB, ASTM, ANSI, BS, DIN, JIS, etc. The application is also ver broad, covering almost the entire machinery manufacturing and machining industry in this field.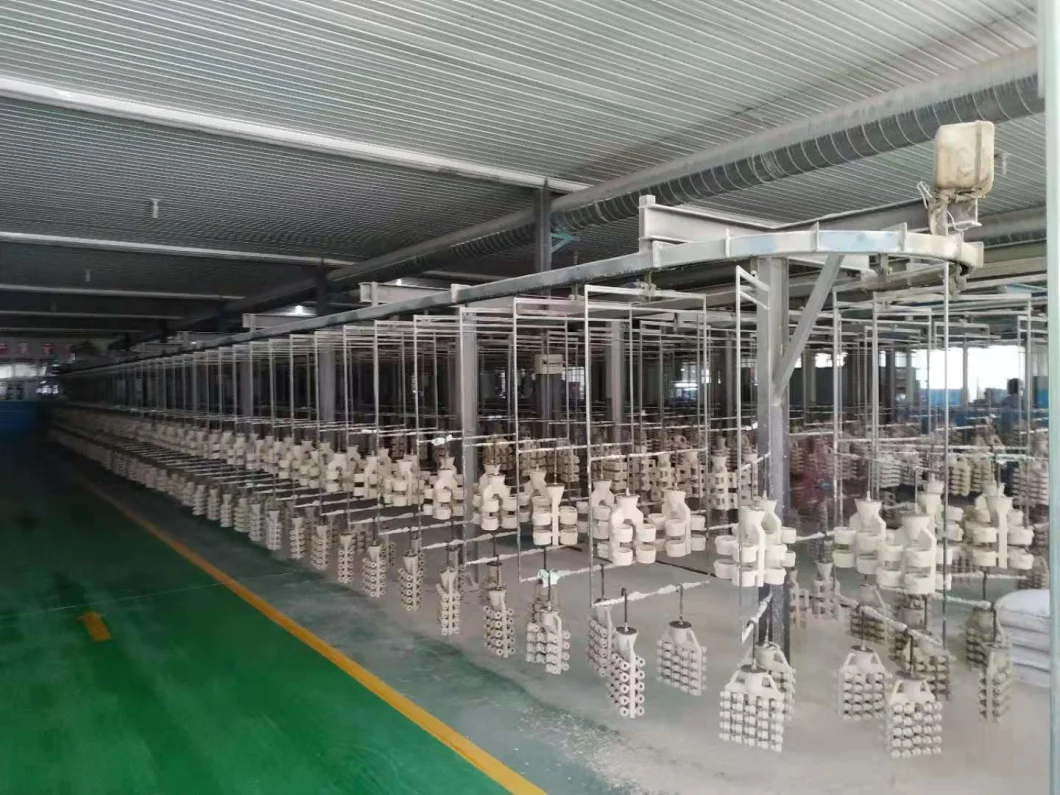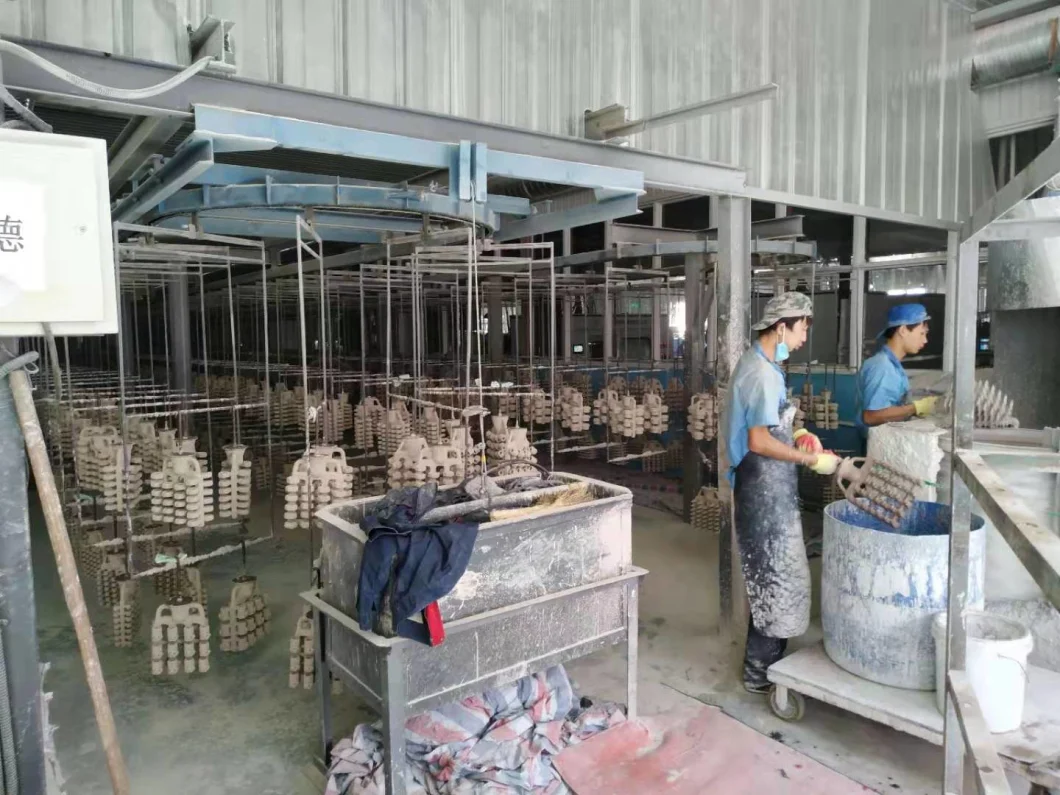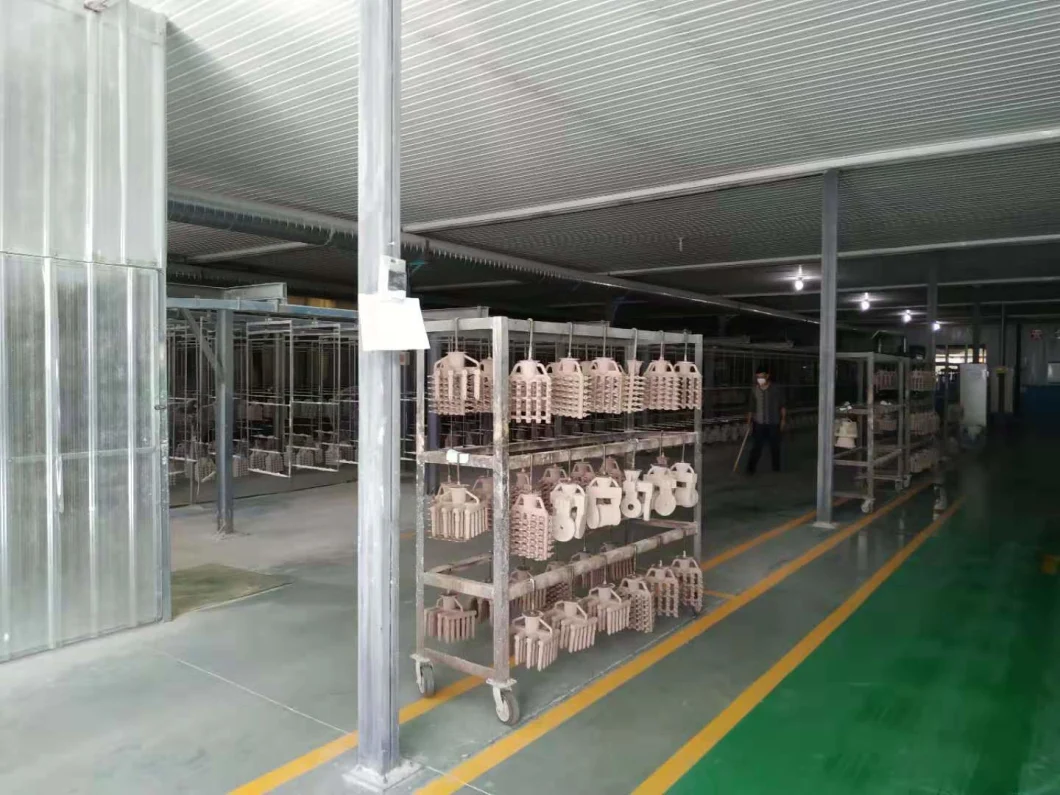 Packing&Delivery
Packing
1.Polybag+Cartons+Pallet
2.Inner Carton Box, Outside Wooden Case/Pallet
3.Customized according to customer's requirements.
Delivery Details
1.Normal delivery times is from 15 to 45 days after receiving the deposit
2.According to the quantities and specifications of each
order
Shipping
1. Large Quantity Transport By Sea
2. Small Quantity or Sample Transport By Air
3. Inland Transport By Train
4. Shipping according to customers requirement
PORT:

Xingang Port , Qingdao Port, Beijing Airport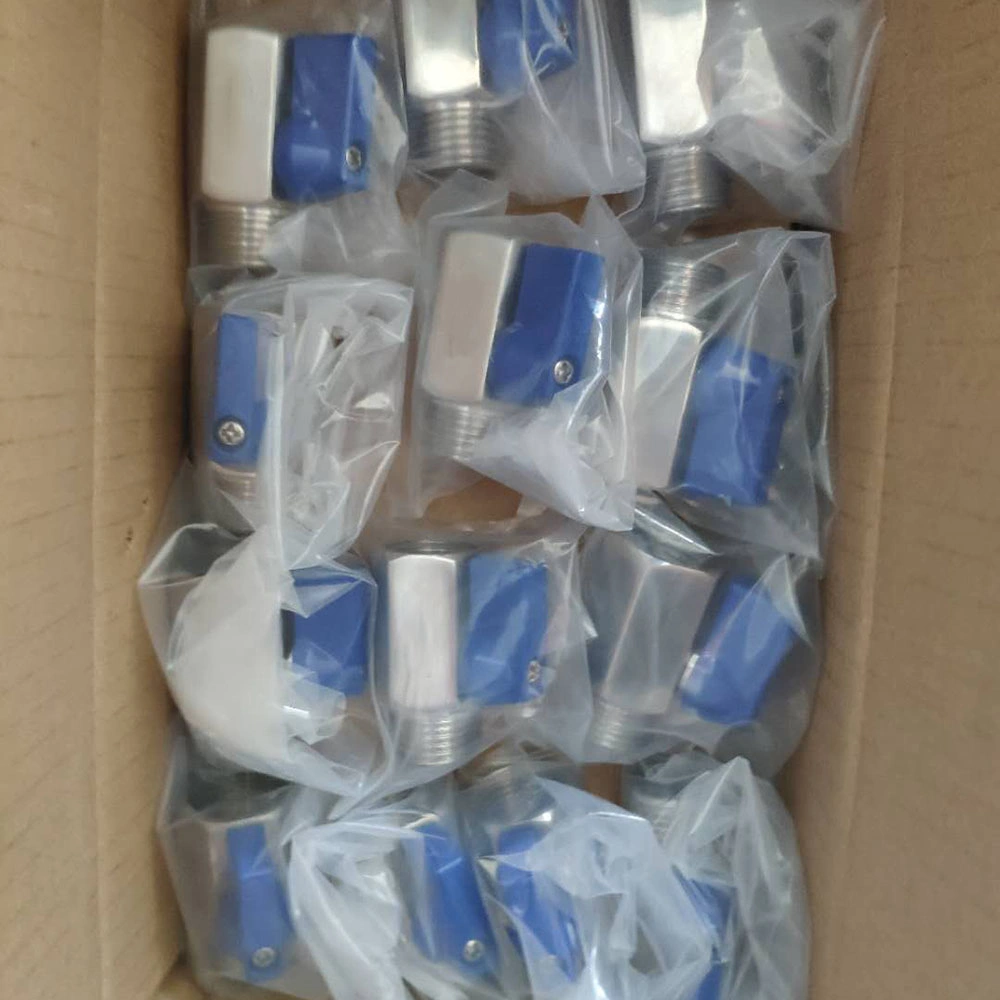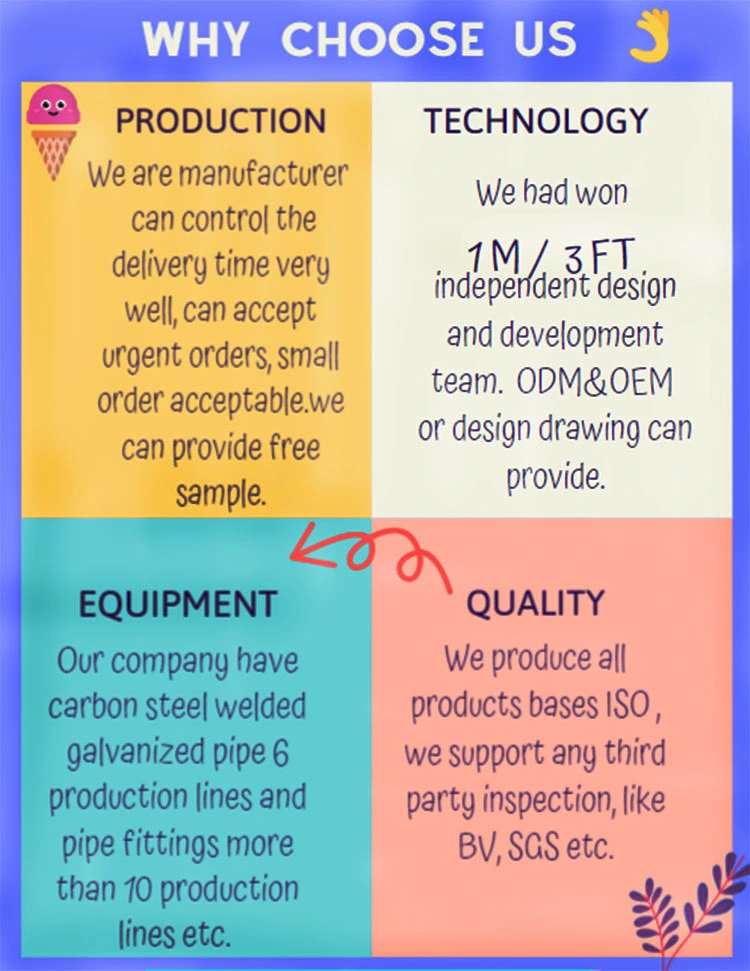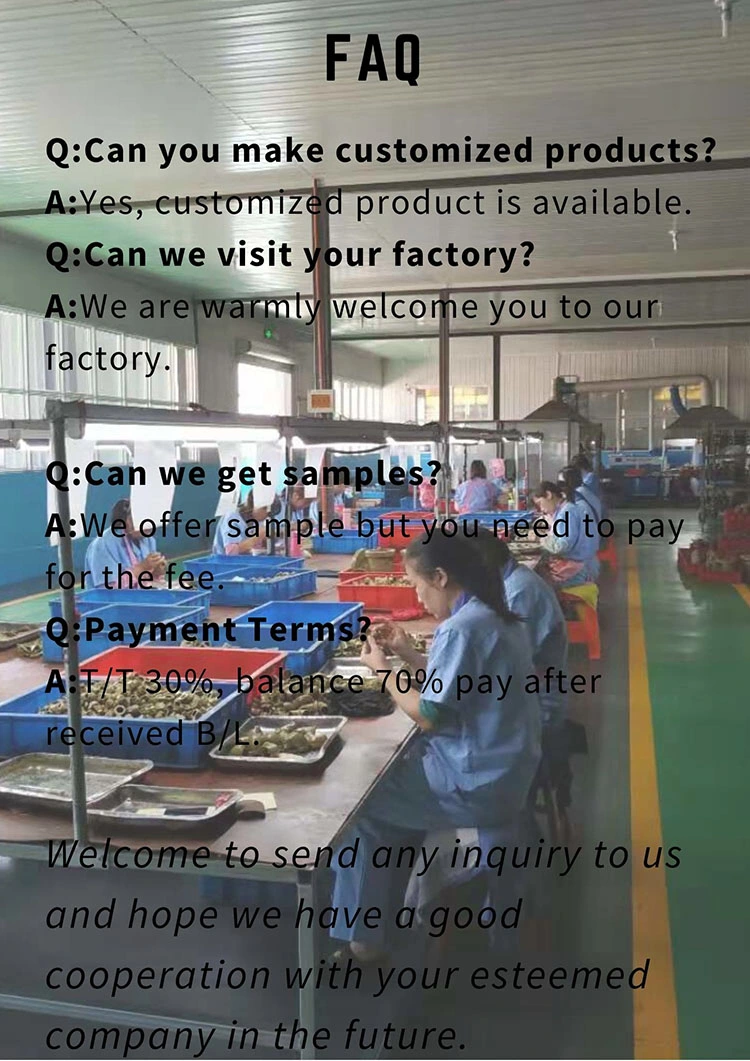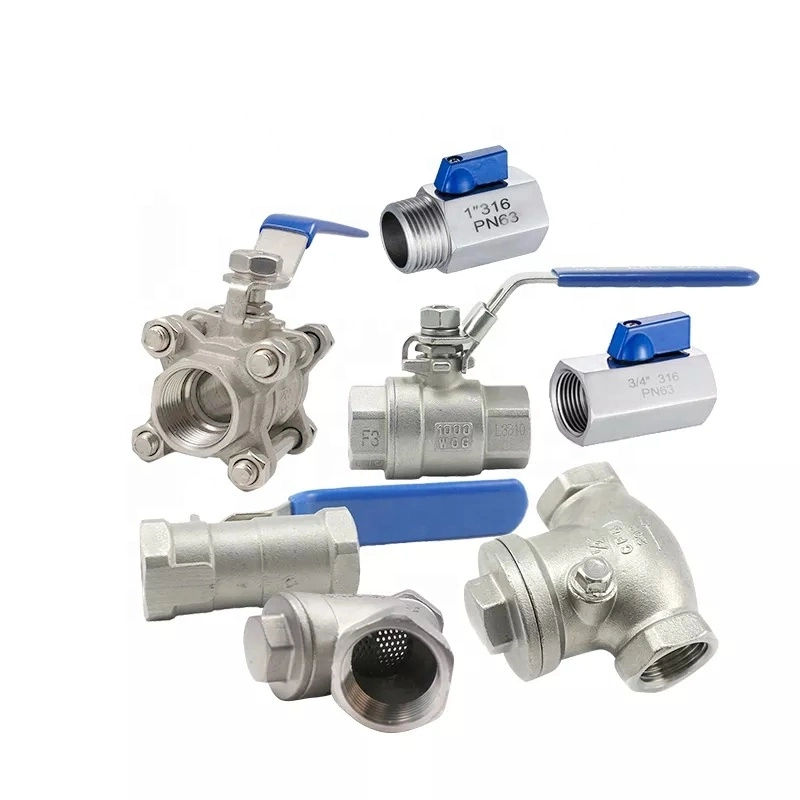 How to judge your valve is open or close?
One question that plagues both homeowners and professionals alike is: "Is my valve
open or closed?" If you have a butterfly or ball valve, the direction of the handle indicates
whether the valve is open or closed. If you have a stop or gate valve, it is harder to tell if
your valve is open or closed because there are very little to no visual cues, meaning you
have to rely on the amount of resistance to determine if your valve is truly closed. Below
we'll walk through four different types of valves, discussing the specifics of determining if
the valve is closed or open.
A valve is a very simple mechanism. Valves can be found everywhere, in nature, life,
and industry. Even your bathroom taps are valves. The dictionary definition provides a
any device for halting or controlling the flow of a liquid, gas, or other material through
a passage, pipe, inlet, outlet, etc.
a hinged lid or other movable part that closes or modifies the passage in such a
Anatomy. a membranous fold or other structure that controls the flow of a fluid, as one
that permits blood to flow in one direction only.
to provide with a means of controlling the flow of liquid, gas, etc, by inserting a valve.
verb (used with object), valved, valving.
Simply put, a valve is a way of controlling the flow of liquid or any media through
Is My Ball Valve Open or Closed?
Ball valves are adeptly named because of the ball that sits inside the housing unit.
The ball has a hole through the center. This hole faces the flow of water when the valve is
open. When the valve is closed, the solid side of the ball faces the flow, effectively
blocking further forward movement of the liquid. Because of this design, ball valves are a
type of shut-off valve, meaning they can only be used to stop and start flow; not regulate
the flow.
Ball valves are perhaps the easiest valve to see if they are open or closed. If the
handle on top is parallel to the valve, it's open. Likewise, if the handle is perpendicular to
the top, the valve is closed.
Common places you might find a ball valve are in irrigation and in sites where you
need to control water supply from one area to another.
How to Determine if Your Butterfly Valve is Open?
Butterfly valves differ from all the other valves in this post because not only can they
be used as a shut-off valve, they can also be used as a regulatory valve. Inside the
butterfly valve is a disc that rotates as you turn the handle. Butterfly valves can regulate
flow by having the disc partway open.
Butterfly valves have a lever handle on the top that is similar to the ball valve. This
handle both indicates if the flow is on or off, and can be used to turn the valve partway on
by locking the disc in place. When the handle is parallel to the valve, it is closed, and when
it is perpendicular to the valve, it is open.
Butterfly valves are suited for use in garden irrigation, and they are also commonly
used in space-restrictive applications. They have a slender design that makes them ideal
for tight-fitting spaces. Because of the disc inside, these valves are not the best to use in
high-pressure applications as there will always be something in the way partially blocking
How to Know if Gate Valves are Open?
Gate valves are a type of isolation (or shut off) valve that are found on pipes that
require the complete turn off or on of flow. Gate valves have a knob on top that when
turned raises and lowers the gate inside, hence the name. To turn on the gate valve, you
turn the knob counter-clockwise, and you turn it clockwise to turn off the valve.
There is no visual indicator to see if a gate valve is open or closed. It is, therefore,
important to remember that when you are turning the knob you must stop when you hit
resistance; to continue to try and turn the valve could potentially damage the gate,
rendering your gate valve ineffective.
The most common uses around the house for gate valves are for your main water
shut off or, as you might see more frequently, the water spigot on the outside of your
The final valve on our list is a stop valve, which is another type of shut off valve. This
valve looks similar to the gate valve, but it is more compact. It is also the valve that you
might be the most familiar with. These valves are often used to connect appliances, like
toilets and sinks, to the water supply line in your house. You twist the stop valve clockwise
to turn the supply off and counter-clockwise to turn it on. Stop valves have a stem under
their handle that rises and lowers as the valve is turned off and on. The stem is not visible
when the stop valve is closed.
Final Tip: Know Your Type of Valve
At the end of the day, the most important part to knowing if a valve is open or closed
is to know what type of valve you have. Ball and butterfly valves both have a lever handle
on top that indicates if the valves are open or closed; whereas gate and stop valves both
require the turning of a knob and have
no or harder to see visual cues on if they are open